"Triumphant Farewell: 'Ted Lasso' Clinches 21 Emmy Nominations for its Final Season"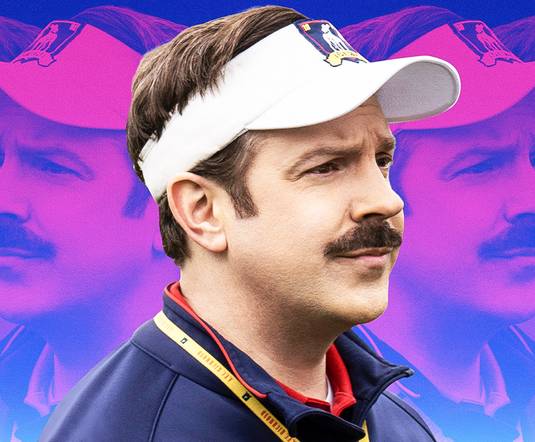 In a stunning turn of events, the beloved TV series "Ted Lasso" has secured a whopping 21 Emmy nominations for its final season, solidifying its place as one of the most celebrated shows in recent memory. The nominations span a wide range of categories, reflecting the show's exceptional storytelling, acting, and production.
"Ted Lasso," which gained a massive following since its debut, follows the heartwarming and comedic journey of an American football coach, Ted Lasso, played by Jason Sudeikis, who finds himself coaching a struggling English soccer team. The show's unique blend of humor, optimism, and genuine emotional depth resonated with audiences around the world, making it a critical and commercial success.
The 21 Emmy nominations come as a fitting tribute to the show's final season, which managed to maintain its high standards of quality and storytelling. Among the nominations are nods for Outstanding Comedy Series, Outstanding Lead Actor in a Comedy Series for Jason Sudeikis's portrayal of the titular character, and Outstanding Supporting Actor in a Comedy Series for Brett Goldstein's role as Roy Kent.
The nominations also extend to the ensemble cast, with Hannah Waddingham and Juno Temple earning nominations for Outstanding Supporting Actress in a Comedy Series for their performances as Rebecca Welton and Keeley Jones, respectively. The writing and directing of the show have also been recognized, with nominations in those categories as well.
"Ted Lasso" has been praised for its ability to tackle themes of teamwork, empathy, and personal growth with both humor and sincerity. The final season continued to deliver on these fronts, providing a satisfying conclusion to the characters' arcs while maintaining the show's signature wit and heart.
Fans of the show have taken to social media to express their excitement and support for the numerous nominations. Many are hoping to see their favorite characters and the show's creators take home the coveted Emmy statuettes.
As the television landscape continues to evolve, "Ted Lasso" stands out as a prime example of how storytelling that is genuine, uplifting, and well-crafted can resonate with audiences of all backgrounds. With 21 Emmy nominations under its belt for the final season, the show has undoubtedly left a lasting impact on the world of entertainment. Now, all eyes are on the upcoming Emmy Awards ceremony to see how many of these nominations will translate into wins, cementing "Ted Lasso" even further into television history.