"Super Dragon Ball Heroes Season 4 Unveiled: The Return of DB's Craziest Villain"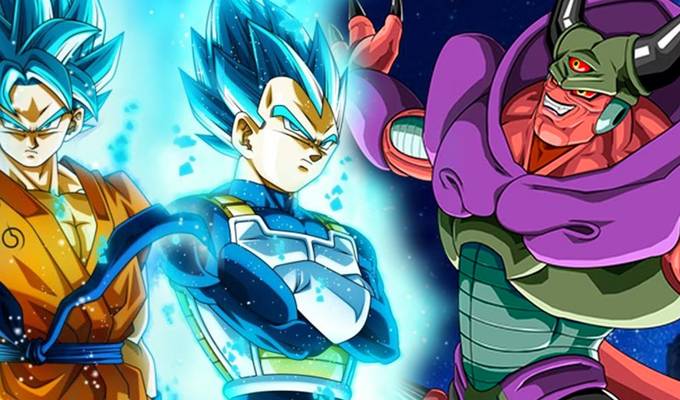 Fans of the Dragon Ball universe have reason to celebrate as the highly anticipated fourth season of "Super Dragon Ball Heroes" has been officially confirmed. To add to the excitement, it has been revealed that one of the franchise's craziest and most iconic villains is set to make a triumphant return, promising an action-packed and mind-bending experience for fans.
The announcement was made during a special livestream event hosted by Toei Animation, the studio behind the popular series. While the exact release date for Season 4 has not been disclosed, fans can rest assured that the wait will be worth it.
As the teaser trailer for Season 4 played, it became evident that the story will dive even deeper into the multiverse concept that has become a hallmark of "Super Dragon Ball Heroes." The trailer showcased intense battles, mysterious new characters, and a glimpse of the return of the infamous villain known as "The Evil Saiyan."
The Evil Saiyan, also known as Cumber, first made his chaotic debut in Season 2 of "Super Dragon Ball Heroes." His incredible strength and unpredictable nature immediately captured the imagination of fans. Cumber's backstory and his connection to the mysterious organization known as the "Core Area Warriors" were only partially explored in previous seasons, leaving fans hungry for more.
With Cumber's return, it is expected that "Super Dragon Ball Heroes" will continue to explore the complex and interconnected nature of the Dragon Ball multiverse, providing fans with an even greater sense of the endless possibilities within this beloved universe.
As expected, Dragon Ball creator Akira Toriyama is actively involved in the creative process for "Super Dragon Ball Heroes" Season 4, ensuring that the story remains faithful to the spirit of the franchise while introducing exciting new elements.
While the exact details of the plot and character arcs for Season 4 remain shrouded in mystery, one thing is clear: fans can look forward to an electrifying adventure filled with mind-bending battles, unexpected alliances, and, of course, the return of the enigmatic and unpredictable villain, Cumber.
The news of "Super Dragon Ball Heroes" Season 4 has sent shockwaves of excitement through the Dragon Ball community, and fans are eagerly awaiting further announcements regarding the release date and additional details. Until then, the anticipation continues to build, promising a thrilling continuation of this iconic anime series.