"Resumed Productions: 'The Walking Dead' Spin-Offs and 'Interview With a Vampire' Secure Agreements with SAG-AFTRA"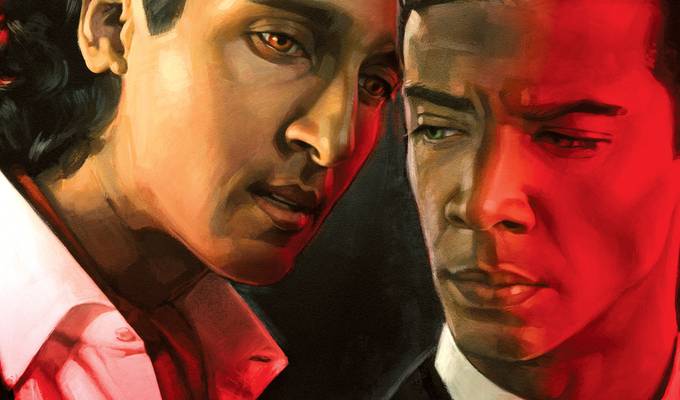 HOLLYWOOD, CA – In a much-anticipated development for fans of both "The Walking Dead" franchise and Anne Rice's iconic vampire chronicles, production for multiple spin-offs of the popular zombie series and the adaptation of "Interview With a Vampire" is set to resume after reaching crucial agreements with the Screen Actors Guild‐American Federation of Television and Radio Artists (SAG-AFTRA).
The Walking Dead Spin-Offs Greenlit for Production
After a temporary hiatus due to labor disputes and safety concerns, several spin-offs of the hit television series "The Walking Dead" are gearing up to return to production. Negotiations between SAG-AFTRA and AMC Networks, the production company behind the post-apocalyptic series, have concluded successfully.
The agreements reached include enhanced safety protocols on set, improved compensation for actors, and a commitment to providing proper working conditions. As a result, fans can expect to see fresh installments from the "The Walking Dead" universe in the near future. Specific release dates for these spin-offs are yet to be announced, but the return of fan-favorite characters and the introduction of new ones promise to breathe new life into the franchise.
'Interview With a Vampire' Finds Common Ground
In parallel, Universal Pictures and SAG-AFTRA have resolved their differences surrounding the production of "Interview With a Vampire," the highly anticipated adaptation of Anne Rice's acclaimed novel. The film, which boasts an impressive ensemble cast including Sam Reid, Jacob Anderson, and the iconic Jared Leto as the brooding vampire Louis, had faced delays due to contractual disagreements.
The newly forged agreements address concerns related to pay equity, safety protocols, and working conditions for the cast and crew. These developments have set the stage for the project to continue moving forward, and fans can finally anticipate the long-awaited cinematic revival of Rice's gothic masterpiece.
SAG-AFTRA Celebrates Success in Protecting Actors' Interests
SAG-AFTRA, the labor union representing over 160,000 entertainment professionals, has been at the forefront of ensuring that the interests and well-being of actors are safeguarded in the entertainment industry. With these agreements in place, both "The Walking Dead" spin-offs and "Interview With a Vampire" exemplify SAG-AFTRA's commitment to fostering a safe and fair working environment for its members.
These developments come as a relief to fans who have been eagerly awaiting updates on these projects. As productions ramp up, viewers can look forward to immersive storytelling and unforgettable performances from their favorite actors in the coming months.