"Ranking the Marvel Cinematic Universe TV Shows: From Worst to Best"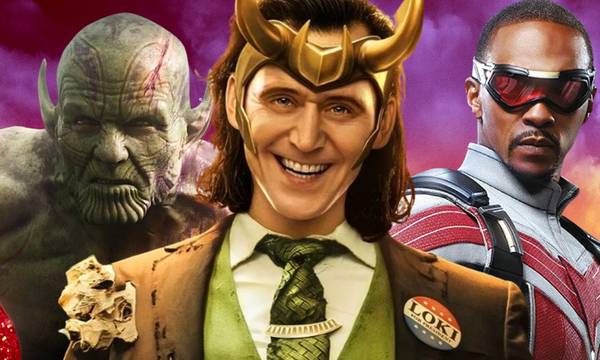 The Marvel Cinematic Universe (MCU) has dominated the world of cinema for years, bringing beloved superheroes to the big screen. However, in recent years, Marvel has expanded its storytelling canvas to include television. From the early days of "Agents of S.H.I.E.L.D." to the era of Disney+ series like "WandaVision" and "Loki," the MCU on TV has been a rollercoaster of quality and innovation. In this ranking, we take a closer look at every MCU TV show, from the worst to the best, exploring how they contributed to the overarching narrative of the MCU.
#13 – "Inhumans" (2017)
"Inhumans" lands at the bottom of the list, facing harsh criticism from both fans and critics alike. Poorly received for its weak storytelling and special effects, this show failed to capture the essence of its comic book source material.
#12 – "Iron Fist" (2017-2018)
"Iron Fist" was a disappointment in the otherwise successful partnership between Marvel and Netflix. Lackluster fight choreography and a meandering plot hindered the potential of this series, leaving it in the shadows of its more popular counterparts.
#11 – "The Defenders" (2017)
Bringing together the Netflix Marvel heroes in a crossover event, "The Defenders" had high expectations but failed to deliver a satisfying team-up narrative. It struggled to balance the different characters and lacked the punch fans were hoping for.
#10 – "The Falcon and the Winter Soldier" (2021)
While not a failure by any means, "The Falcon and the Winter Soldier" falls short when compared to its Disney+ counterparts. It grappled with pacing issues and occasionally faltered in its exploration of social issues.
#9 – "Jessica Jones" (2015-2019)
"Jessica Jones" was the standout of the Netflix Marvel shows. With a complex and deeply flawed protagonist, it tackled dark themes with depth and nuance. Its later seasons, however, failed to maintain the same level of excellence.
#8 – "Agents of S.H.I.E.L.D." (2013-2020)
"Agents of S.H.I.E.L.D." started off as a procedural series but grew into something more ambitious. While its earlier seasons were inconsistent, it redeemed itself in its later seasons with intricate storytelling and compelling characters.
#7 – "Hawkeye" (2021)
"Hawkeye" brought the festive spirit to the MCU, showcasing the dynamic between Clint Barton and a new fan-favorite, Kate Bishop. While it was a delightful and character-driven show, it didn't quite reach the epic heights of some of its peers.
#6 – "Daredevil" (2015-2018)
"Daredevil" stood out as one of the most beloved Netflix Marvel shows. Its gritty, street-level storytelling and impressive action sequences set a new standard for superhero TV. Unfortunately, it ended prematurely, leaving fans wanting more.
#5 – "WandaVision" (2021)
"WandaVision" was a groundbreaking experiment that combined sitcom tropes with the superhero genre. Its unique storytelling and character exploration earned it critical acclaim, although some fans found its resolution divisive.
#4 – "Luke Cage" (2016-2018)
"Luke Cage" successfully explored social issues and brought a unique perspective to the MCU. It featured a strong cast and a memorable antagonist in Cottonmouth, making it a standout series.
#3 – "Loki" (2021)
"Loki" was a wild ride through time and space, featuring intricate plotting and a charismatic performance by Tom Hiddleston. It expanded the MCU's multiverse concept, setting the stage for future films and series.
#2 – "The Punisher" (2017-2019)
"The Punisher" was a brutal and unflinching take on vigilante justice. Jon Bernthal's portrayal of Frank Castle was a standout, and the series delivered a powerful exploration of trauma and revenge.
#1 – "Spider-Man: No Way Home" (2021)
Taking the top spot on our list is "Spider-Man: No Way Home," which technically falls into the TV show category due to its multiverse connections. This cinematic event brought multiple Spider-Mans together and reshaped the MCU's future, earning acclaim for its nostalgia and storytelling.
Conclusion
The MCU's television journey has had its highs and lows, but it continues to be a force to be reckoned with in the world of entertainment. While some series faltered, others broke new ground and added depth to the beloved characters we know and love. As the MCU's television universe continues to expand, fans eagerly anticipate what the future holds for these superheroes on the small screen.