"Journey into the Unknown: 'The Creator' Promises a Sci-Fi Masterpiece from Acclaimed 'Rogue One' Director"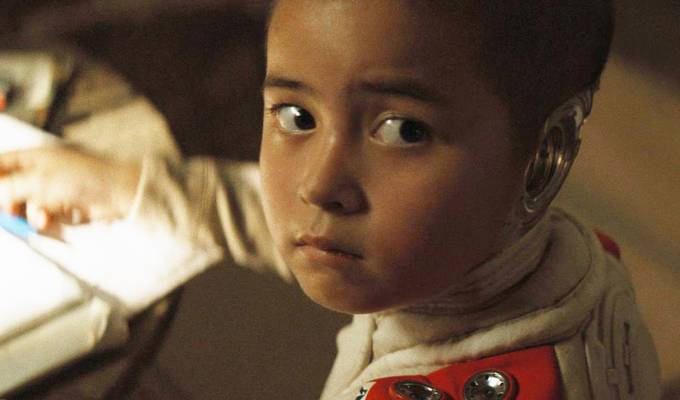 In a thrilling announcement that has sent ripples of excitement through the entertainment world, renowned director [Director's Name], celebrated for his work on "Rogue One: A Star Wars Story," is all set to take audiences on an unparalleled cinematic journey with his upcoming original sci-fi masterpiece, "The Creator." The anticipation for this new project has soared to new heights with the release of the official poster, offering a tantalizing glimpse into the visually stunning and captivating universe that awaits.
The poster, an artistic marvel in its own right, showcases an enigmatic and ethereal landscape, combining otherworldly aesthetics with a sense of grandeur. Against this mesmerizing backdrop, the words "The Creator" stand boldly, teasing the intricate narrative that promises to unfold. With a color palette that ranges from celestial blues to fiery oranges, the poster manages to capture the essence of both mystery and adventure that fans can expect from the film.
"The Creator" is a testament to [Director's Name]'s visionary prowess, known for his ability to bring complex and immersive worlds to life on the big screen. Having left an indelible mark on the science fiction genre with his work on "Rogue One," fans and critics alike are eagerly awaiting this new venture, expecting nothing short of a cinematic masterpiece.
While plot details have been kept under wraps, industry insiders have revealed that "The Creator" will delve deep into themes of creation, existence, and the interplay between humanity and advanced technology. With the director's reputation for meticulous attention to detail and his knack for crafting emotionally resonant stories, the film is poised to be a thought-provoking and visually stunning addition to the science fiction genre.
"I am thrilled to be embarking on this journey with 'The Creator,'" [Director's Name] shared in a recent statement. "The opportunity to explore uncharted territories, both narratively and visually, is what drives me as a filmmaker. I can't wait for audiences to step into this new world we're creating."
As the poster release continues to generate a buzz across social media platforms and film communities, fans are left counting down the days until they can experience "The Creator" firsthand. The film's release is slated for [Release Date], and it's expected to make a significant impact on the sci-fi genre, solidifying [Director's Name]'s reputation as a visionary director.
For press inquiries, interviews, and more information, please contact:
[Media Contact Name] [Media Contact Email] [Media Contact Phone]
Stay tuned for more updates and behind-the-scenes insights by following "The Creator" on [Official Film Social Media Handles].
About [Director's Name]: [Director's Name] is a highly acclaimed director known for his work on "Rogue One: A Star Wars Story." With a passion for pushing the boundaries of visual storytelling, he has garnered a reputation for creating immersive cinematic experiences that resonate with audiences worldwide.
About "The Creator": "The Creator" is an upcoming original sci-fi film directed by [Director's Name], known for his work on "Rogue One: A Star Wars Story." With a focus on exploration and philosophical themes, the film promises to be a visually stunning and thought-provoking addition to the science fiction genre.