"Jason Momoa and Amber Heard Return as Aquaman and Mera in 'Aquaman & the Lost Kingdom'"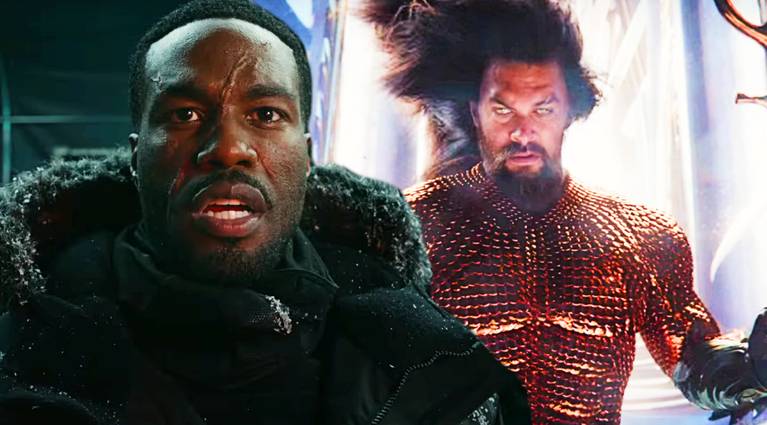 As the anticipation for the upcoming DC Extended Universe (DCEU) film, "Aquaman & the Lost Kingdom," continues to build, fans have been treated to an exciting revelation: the official cast and a comprehensive guide to the DC characters set to make appearances in the highly-anticipated sequel.
A Star-Studded Cast
"Aquaman & the Lost Kingdom" boasts a stellar cast that includes returning favorites and exciting new additions:
Jason Momoa as Arthur Curry (Aquaman): The charismatic Jason Momoa reprises his role as the aquatic hero, Arthur Curry, who is once again called upon to protect the oceans and unite the seven kingdoms.
Amber Heard as Mera: Amber Heard returns as Mera, Arthur's loyal ally and love interest, who continues to play a pivotal role in the underwater adventures.
Willem Dafoe as Nudis Vulko: The esteemed actor Willem Dafoe reprises his role as Nudis Vulko, Atlantis's chief scientific advisor, and a trusted mentor to Aquaman.
Yahya Abdul-Mateen II as Black Manta: The villainous Black Manta, portrayed by Yahya Abdul-Mateen II, returns to wreak havoc and seek vengeance on Aquaman.
Patrick Wilson as Orm (Ocean Master): Patrick Wilson is back as Orm, Arthur Curry's half-brother and the previous ruler of Atlantis, who remains a formidable adversary.
Dolph Lundgren as Nereus: Dolph Lundgren returns as King Nereus, Mera's father and a character who has a complex relationship with Aquaman.
Pilou Asbæk as The Trench King: Pilou Asbæk joins the cast as a new antagonist, The Trench King, promising a fresh and menacing threat to the underwater world.
DC Character Guide
The DCEU has been expanding its universe with an ever-growing roster of characters, and "Aquaman & the Lost Kingdom" is no exception. Here's a sneak peek at some of the DC characters set to appear in the film:
Aquaman (Arthur Curry): The titular hero and king of Atlantis, possessing superhuman strength, the ability to communicate with marine life, and control over water.
Mera: A powerful Atlantean warrior with hydrokinetic abilities and a strong-willed ally and love interest to Aquaman.
Black Manta (David Kane): A high-tech pirate and nemesis of Aquaman, known for his advanced suit and deadly weaponry.
Orm (Ocean Master): Arthur Curry's half-brother and former ruler of Atlantis, skilled in magic and a formidable adversary.
Nudis Vulko: Atlantis's chief scientific advisor and mentor to Aquaman.
King Nereus: The father of Mera and a key figure in the politics of Atlantis.
The Trench King: A mysterious new antagonist from the depths of the ocean.
The inclusion of such a diverse array of characters promises an epic and action-packed storyline for "Aquaman & the Lost Kingdom." With the talented cast and intriguing characters, fans are eagerly awaiting the film's release, scheduled for [release date]. Stay tuned for more updates on this exciting aquatic adventure!