"James Wan and James Gunn Discuss the Evolving DC Universe and Aquaman 2"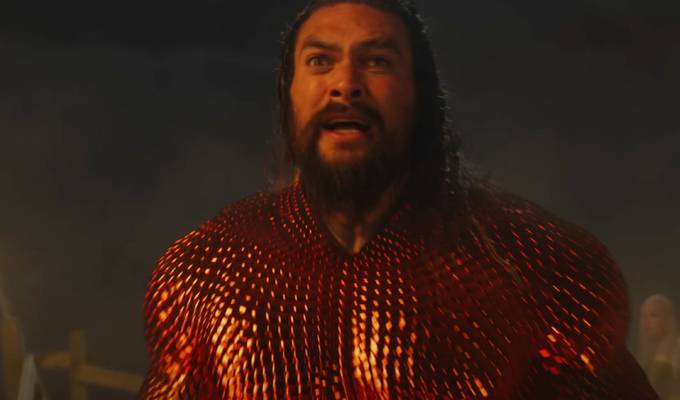 Los Angeles, CA – The DC Extended Universe (DCEU) has been buzzing with excitement and speculation as both fans and industry insiders eagerly await the release of "Aquaman and the Lost Kingdom." While anticipation for the sequel to the 2018 blockbuster is at an all-time high, director James Wan has taken a moment to respond to fellow filmmaker James Gunn's recent comments about the DCEU and to provide insight into the impending reboot of the aquatic superhero.
James Gunn, known for his work on Marvel's "Guardians of the Galaxy" and "The Suicide Squad," made headlines last week when he expressed admiration for the DC Universe's diversity and willingness to take creative risks. In an interview with a leading entertainment magazine, Gunn stated, "The DCEU is a fantastic sandbox for storytellers. They're not afraid to experiment, and I think that's incredibly exciting for both creators and audiences."
In response to Gunn's praise, James Wan, who directed the first "Aquaman" film and is helming its highly anticipated sequel, shared his thoughts during a recent press event. "I agree with James Gunn wholeheartedly," Wan began. "The DC Universe has evolved in fascinating ways, and it's a testament to the incredible characters and stories within it. 'Aquaman and the Lost Kingdom' is a prime example of how the DCEU continues to explore new depths, quite literally in our case."
Wan went on to discuss the challenges of bringing Aquaman and his underwater world to the big screen. "Our team has worked tirelessly to push the boundaries of what's possible in filmmaking. We're taking audiences to places they've never seen before and telling a story that I believe will be both thrilling and emotionally resonant."
However, the conversation soon turned towards the upcoming reboot of the DCEU, which has been a topic of speculation and excitement among fans. "The idea of a reboot is always intriguing," Wan admitted. "It allows for a fresh perspective on these beloved characters, and it gives new talent a chance to leave their mark. I'm excited to see where the DCEU goes from here."
While Wan's comments might fuel speculation about the future direction of the DCEU, fans can rest assured that "Aquaman and the Lost Kingdom" is set to make a splash when it hits theaters next year. With its star-studded cast, including Jason Momoa and Amber Heard, and James Wan's creative vision, the sequel promises to be a cinematic experience like no other.
As the DCEU continues to evolve and expand, the comments from James Wan and James Gunn demonstrate the enthusiasm and creativity within the DC Universe, leaving fans eagerly anticipating what's next for their favorite superheroes on the big screen.