"Iko Uwais Joins 'The Expendables 4' as Menacing New Antagonist: A New Era of Action Unleashed!"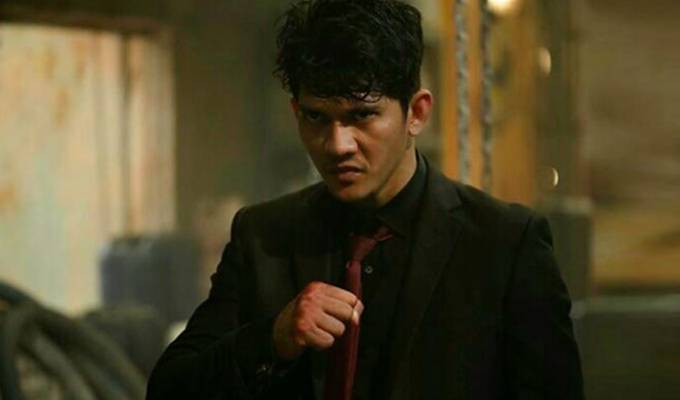 In a surprising casting announcement that has sent waves of excitement through the action movie community, Indonesian martial arts sensation Iko Uwais has been tapped to play the menacing new villain in the upcoming installment of the beloved action franchise, 'The Expendables 4'. Known for his electrifying performances in films such as 'The Raid' series and 'The Night Comes for Us', Uwais is set to bring his unique brand of intensity and martial arts prowess to the big screen once again.
'The Expendables' franchise, renowned for assembling an ensemble of legendary action stars, is taking a bold step by bringing in Iko Uwais to portray the antagonist in its fourth installment. The news was confirmed by both the producers of the film and Uwais himself, who expressed his enthusiasm for taking on this new challenge.
"I'm thrilled to join the iconic cast of 'The Expendables 4' as the new villain," Uwais stated. "I've always been a fan of the series, and the opportunity to share the screen with these incredible action stars is a dream come true. I can't wait to bring a fresh and intense energy to the franchise."
Uwais's involvement has piqued interest in the direction the film will take. Known for his exceptional martial arts skills and dedication to performing his own stunts, the Indonesian actor has garnered a global fanbase for his visceral and captivating action sequences. Fans of the franchise are eagerly anticipating how his presence will shape the dynamic between the heroes and the villain.
Sylvester Stallone, who has been the driving force behind 'The Expendables' series, expressed his excitement about the casting choice. "Iko Uwais is a force to be reckoned with in the action genre, and having him as part of the 'Expendables' family adds a new layer of intensity to the film," Stallone remarked. "Get ready for some of the most incredible action scenes we've ever put on screen."
'The Expendables 4' is set to feature a mix of returning franchise veterans and new additions, with stars like Sylvester Stallone, Jason Statham, Dolph Lundgren, and Randy Couture reprising their roles. The addition of Iko Uwais as the antagonist promises to elevate the stakes and deliver an adrenaline-pumping experience for fans of high-octane action.
With filming scheduled to begin later this year, anticipation is building for the next chapter in 'The Expendables' saga. As fans eagerly await more details about the plot and character dynamics, one thing is certain: Iko Uwais's portrayal of the new villain will be a highlight to watch out for in this action-packed extravaganza.