"Dive into Darkness: Black Manta's Return Teased in Spectacular Aquaman 2 Fan-Made Trailer"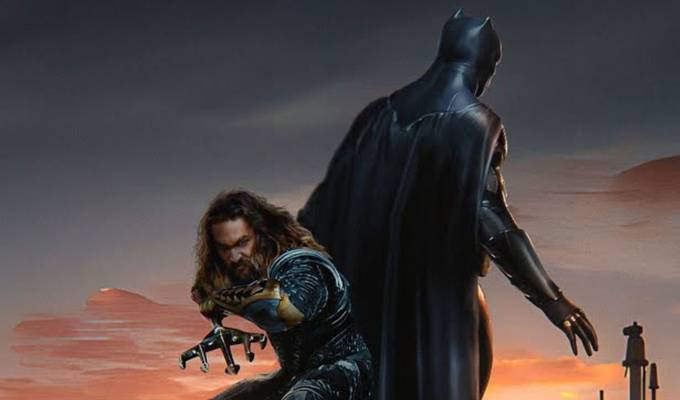 DC fans around the world are buzzing with excitement as a remarkable fan-made trailer for the highly anticipated "Aquaman 2" film has surfaced, focusing on the return of the infamous villain, Black Manta. While not an official teaser from Warner Bros. Pictures, this impressive creation offers a thrilling glimpse into what fans hope to see in the upcoming sequel.
The fan-made trailer, crafted by a dedicated DC enthusiast known as @AquamanFanatic21 on social media platforms, has been making waves across the internet. With an expertly edited montage of footage from the first "Aquaman" film and other DC movies, combined with spine-tingling music and voiceovers, the trailer manages to capture the essence of the forthcoming Aquaman sequel.
In the one-minute teaser, viewers are treated to tantalizing scenes of Black Manta, portrayed by actor Yahya Abdul-Mateen II, donning his iconic helmet and engaging in fierce battles beneath the ocean's depths. The trailer hints at the character's thirst for revenge against Arthur Curry, a.k.a. Aquaman, played by Jason Momoa, following their encounters in the first film.
While the trailer may be unofficial, it underscores the fervor and anticipation surrounding "Aquaman 2." The film, officially titled "Aquaman and the Lost Kingdom," promises to delve deeper into the underwater realm of Atlantis and its complex politics while exploring the consequences of Arthur Curry's actions from the first movie.
Director James Wan, who helmed the first "Aquaman" installment, is returning to helm the sequel, ensuring a seamless continuation of the story and the return of beloved characters. Besides Jason Momoa and Yahya Abdul-Mateen II, the movie will also see the return of Amber Heard as Mera and Willem Dafoe as Nudis Vulko.
While an official trailer from Warner Bros. Pictures is eagerly awaited, this fan-made teaser has certainly sparked anticipation and discussions among DC fans. It serves as a testament to the dedication of the fanbase and their excitement for the next chapter in the Aquaman saga.
As fans eagerly await the official trailer and the film's release, "Aquaman and the Lost Kingdom" is expected to provide an action-packed, visually stunning, and emotionally charged journey beneath the sea when it hits theaters in [release date].
In the meantime, the fan-made trailer featuring Black Manta's return continues to garner views and acclaim across various social media platforms, keeping the excitement alive in the DC universe.