"Antoine Fuqua Explores De-Aging Tech to Reunite Denzel Washington with Youthful Persona in 'The Equalizer 3′"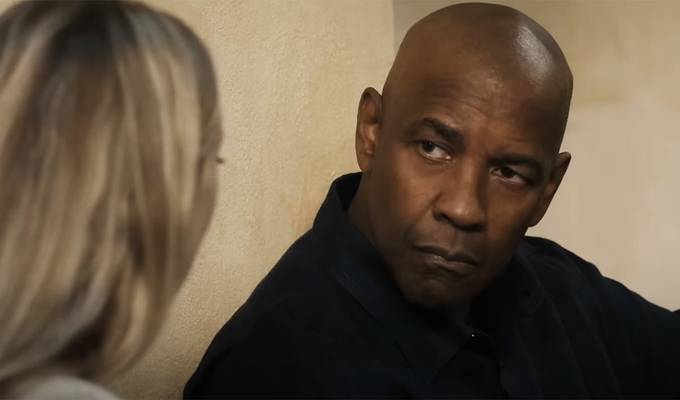 Renowned filmmaker Antoine Fuqua is reportedly considering the utilization of cutting-edge de-aging technology to bring a youthful version of Denzel Washington to the screen for the highly anticipated movie 'The Equalizer 3'. The director, known for his collaborations with Washington in previous projects such as 'Training Day' and 'The Equalizer' series, is said to be intrigued by the possibilities offered by this innovative film-making technique.
The de-aging process has gained prominence in recent years, allowing filmmakers to digitally reverse the aging process of actors and recreate their younger selves with stunning realism. This technology has been utilized in various high-profile films, enabling audiences to witness actors as their characters during different stages of their lives.
Although the details of how extensively the de-aging technology will be used in 'The Equalizer 3' remain under wraps, the potential prospect of seeing Denzel Washington reprise his role as Robert McCall in his earlier years has generated significant buzz among fans and the film industry alike.
Antoine Fuqua's reputation for crafting gripping and intense narratives, combined with Denzel Washington's charismatic performances, has consistently drawn audiences to their collaborations. The 'Equalizer' franchise, which centers around Washington's character using his unique skills to help those in need, has been particularly well-received for its action-packed sequences and thought-provoking themes.
The decision to contemplate de-aging Denzel Washington for 'The Equalizer 3' underscores the film industry's ongoing exploration of technology's potential to enhance storytelling. As the boundary between reality and digital artistry continues to blur, filmmakers like Fuqua are embracing these advancements to enrich their creative visions.
While the use of de-aging technology is not without its challenges and ethical considerations, it holds promise in allowing iconic actors like Denzel Washington to revisit beloved characters in new and exciting ways. As audiences eagerly anticipate further developments on 'The Equalizer 3', the prospect of witnessing Washington's youthful portrayal is sure to be a captivating draw for moviegoers.
As of now, no official announcement has been made regarding the extent of de-aging technology's involvement in 'The Equalizer 3', leaving fans eagerly awaiting updates and details from Antoine Fuqua, Denzel Washington, and the production team.