"2023's Hottest Manhwa: Top 10 Must-Read Titles on Webtoon"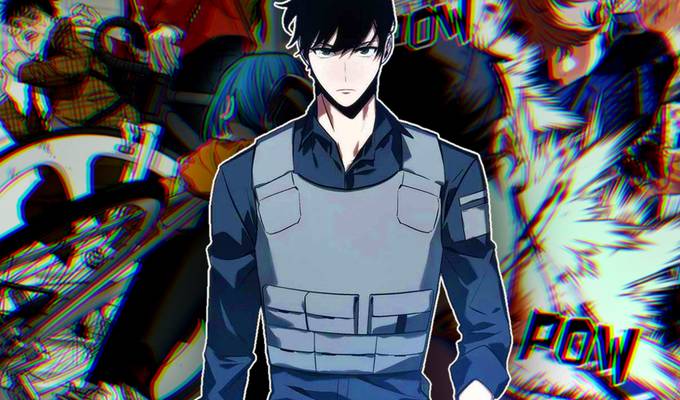 In the ever-evolving world of webcomics, Korean manhwa have carved out a special place for themselves. With engaging storytelling, unique art styles, and diverse genres, manhwa on Webtoon has captivated readers around the world. As we step into 2023, we've compiled a list of the top 10 must-read manhwa on Webtoon, ranging from romance to action-packed thrillers.
1. "Tower of God" Tower of God, written and illustrated by SIU, is an epic fantasy adventure that has garnered a massive fanbase. The story follows Bam as he climbs the mysterious Tower, facing deadly challenges and forming powerful alliances.
2. "The God of High School" Park Yongje's The God of High School delivers intense martial arts battles and an intriguing supernatural plot. It follows high school students who participate in a martial arts tournament with extraordinary powers.
3. "Solo Leveling" Sung-Lak Jang's Solo Leveling is a sensation in the world of manhwa. It tells the story of Sung Jin-Woo, who rises from being one of the weakest hunters to the most powerful. The incredible artwork and gripping story make it a must-read.
4. "True Beauty" For those craving a mix of romance and drama, Yaongyi's True Beauty is a compelling choice. It revolves around a girl who becomes a makeup guru to hide her true appearance, leading to a complex love triangle.
5. "Lore Olympus" Rachel Smythe's Lore Olympus offers a unique take on Greek mythology, focusing on the tumultuous romance between Hades and Persephone. With stunning artwork and a fresh narrative, it's a modern classic.
6. "I Love Yoo" I Love Yoo, created by Quimchee, explores the complexities of love and family dynamics. It follows the life of Shin-Ae Yoo, a young woman who has closed herself off from romantic relationships until she meets two brothers who change her life.
7. "Unordinary" Unordinary, written and illustrated by Uru-Chan, is a thought-provoking exploration of power, society, and moral choices in a world where everyone has unique abilities. It centers on John, a high school student with a mysterious past.
8. "Refund High School" If you enjoy supernatural stories with a touch of humor, Refund High School by LICO should be on your reading list. It follows Jin-Ho, a boy who gains the power to rewind time and relive high school.
9. "Age Matters" Enjelicious' Age Matters combines romance and workplace drama in a story about a young woman named Rose who takes on a job at a prestigious company and finds herself entangled in office politics and love affairs.
10. "Sweet Home" Sangyoung Seong and Carnby Kim's Sweet Home is a gripping horror thriller set in an apartment building filled with monstrous creatures. It follows the residents' struggle for survival in a world overrun by nightmares.
Whether you're a fan of action, romance, fantasy, or horror, these top 10 manhwa on Webtoon have something for everyone. Dive into these captivating stories and discover why Korean webcomics continue to gain international acclaim in 2023.